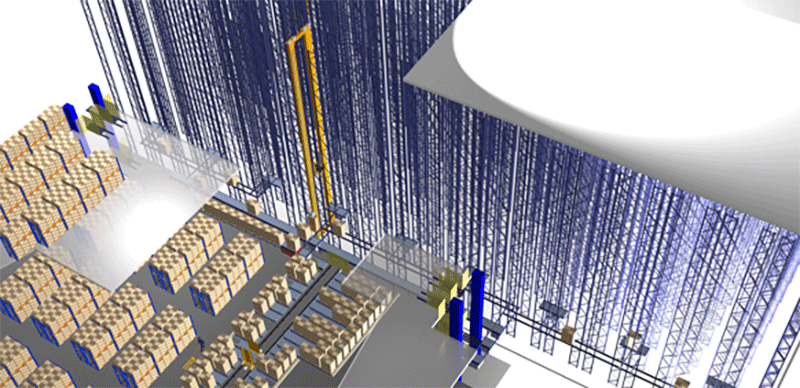 SYSTEM DESIGN, BIDDING PROCESS, INTEGRATION, TAKE OVER
The optimal design of a logistics system takes all the specific details of the business processes of a customer into account that had made him successful in the past. At the same time, structural growth failures must be analysed and eliminated. Using the long years of IBKlug's experience potential risks can be avoided or effectively worked around.
LOGISTICS FOR INDUSTRY 4.0
HOLISTIC VIEW
Good system design it is not just the best possible depiction of your business processes. The goal is to leave competitors behind by means of faster, more cost effective and highly attractive services.
The know-how basis of IBKlug's senior consultants derives from hundreds of intralogistics projects from decades of experience. As well as from direct communication access to the top five suppliers in the market. Thus you receive concepts and designs with a necessary essence of excellence in functionality, performance and customer service. That often means the winning bit of safety and advantage against the competition.
On such a secured planning basis a functional specification can build on for a following most effective bidding process. The scope covers storage racking, conveyors, cranes, shuttle technology, WMS, MFC and controls, combined with IT and SAP consultancy. Legal departments get supported in contract drafting.
IBKlug senior consultants master this multi-dimensional challenge since decades. They know every trick in the book and all the risks during a project. They guide you safely over the whole life cycle of your system.

FOR INFORMATION, QUESTIONS, SUGGESTIONS ...?