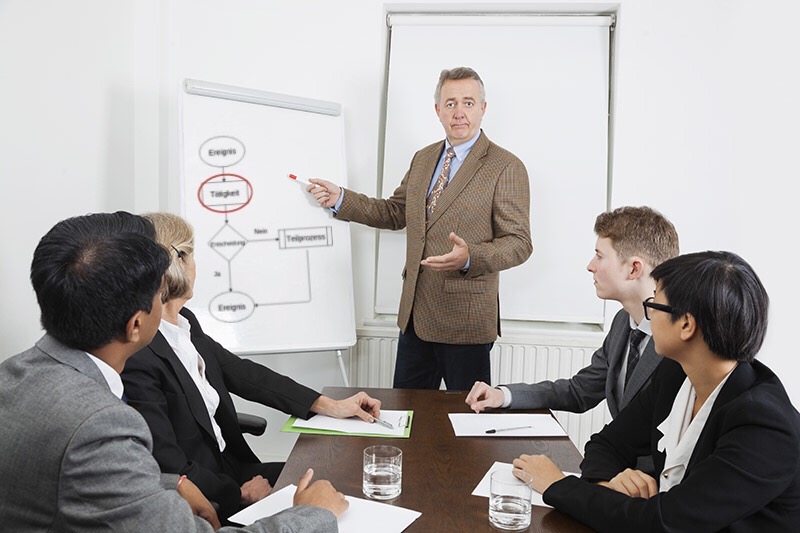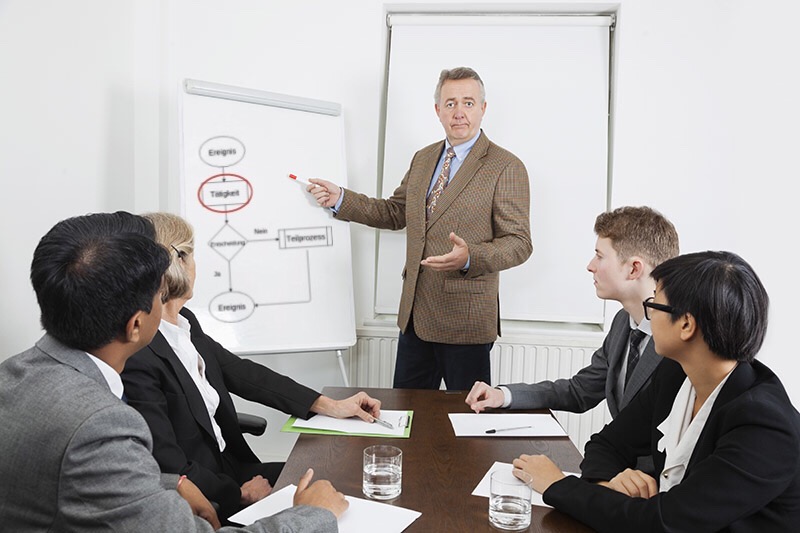 INTRALOGISTICS-TEAM-COACHING
New intralogistics projects are a major challenge for managing directors, logistics managers and their teams due to a lack of experience in fast-moving technology and ever-increasing regulations. IBKlug specializes in coaching the customers' project teams intensively in order to lift them to a necessary know-how level in minimal time.
The know-how transfer usually goes hand in hand with standard planning activities, such as data analysis, concept planning and system design. The team not only gets to know planning methods, but will also be able to actively participate in the evaluation and selection of systems to be implemented. Thus, the customer's daily business experience influences the design, making the subsequent commissioning and start-up phase more effective.
After the concept phase, IBKlug coaching also includes a guided trade fair day, with the team conducting project-focused visits to potential suppliers. Suppliers can be briefed in advance so that such days yield highly-efficient results.
After an intensive RFT- and bidding process with reference visits and rating matrix based partner selection, the coaching includes support in the extremely sensitive functional specification phase in which it is of particular importance to represent the interests of the implementation partner as well as those of the customer in a professional way and to match in detail, in order to avoid later additional costs for change requests and extensions.
In the implementation phase IBKlug coaching includes professional handling of issues and trouble shooting as well as the execution of the take over process such as performance-, functional-, and availability testing.

FOR INFORMATION, QUESTIONS, SUGGESTIONS ...?